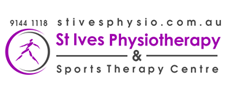 Being active is fundamental to our well-being and helps us tackle many challenges that life throws our way. Finding a balance in life is always a challenge and sometimes it's hard to know how much physical activity to fit in amongst study, family time, school and SLEEP!
A few facts:
Because everyone is different, unfortunately there still isn't a manual telling us exactly what to do! We can however follow a few simple guidelines and look out for any signs that things might not be going as planned:
Encourage general, unstructured play outside
Practice good bedtime habits and getting the recommended amount of sleep
Minimise screen time, particularly before bed
Keep it positive on social media
Watch for signs of overtraining – there's lots but some common ones are:

aches and pains that don't go away (e.g. growing pains preventing play)

lack of enjoyment from football

Watch for large variations in physical activity

Build up slowly if you have had a break – e.g. long holiday, or COVID-19!

Train the way you want to play – helps you become physically and mentally prepared for games
Good luck, have fun on the weekend and stay football fit!
Michael Reynolds – APA Sports and Exercise Physiotherapist
St Ives Physiotherapy and Sports Therapy Centre are proud sponsors of NSFA and Northern Tigers FC.
All of the team at St Ives Physiotherapy are available for in-person appointments with enhanced health and safety procedures. Telehealth consultations are also available for those who wish to access expert advice and perform tailored exercise programs from the comfort of their own home.
For more information or to book an appointment visit their website stivesphysio.com.au, call 91441118 or find them on Facebook https://www.facebook.com/stivesphysio/
For further information or to make a booking, please visit their website at stivesphysio.com.au