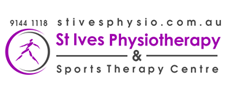 Unfortunately, some aches and pains are inevitable when we try something new on the pitch or do "too much, too soon". When those aches and pains force us onto the sideline, there's lots of things you can do to help stop them occurring again.
Remember RICER? Try POLICE(R) in the first 24-72hrs post injury:
Protect – from further injury
Optimally Load – complete rest usually makes recovery longer!
Ice – 15mins every 1hr or so. Other timeframes may also be recommended but best not to exceed 15-20mins.
Compress – use a compression bandage to help prevent excessive swelling
Elevate – keep the affected area well elevated wherever possible
Referral – to someone that can help with diagnosis and a plan for recovery, like your physio or GP.
You can also try avoiding injuries in the first place! Try the FIFA 11+ warm-up for adults or the FIFA 11+ for kids (<14yrs).
Both of these programmes reduce the risk of injury whilst playing football by around 30-50%!
Getting a little older?? Football is a great sport for O35s but make sure you get a pink slip first! If you're in doubt as to whether you're fit to play, see your local GP just in case.
Get enough quality sleep. Sleep is the number one factor affecting recovery and getting enough will help you feel fresher, play for longer and stay happier!
Stay hydrated. Ever wondered how much water you should drink? There's no magic number for glasses/day but you can check by seeing if your urine is a pale yellow. When you're playing, drink water when you feel thirsty and hydrate well after, so keep a drink bottle close at hand. For more information click here.
Growing kids? It's common for healthy active kids to experience growing aches and pains as they develop. Although usually nothing to worry about, make sure they're checked out by a suitably qualified health professional.
Good pains vs bad pains. Not all pain is bad though it can be a warning sign that something isn't quite right. If you're concerned or your pains aren't resolving, chat to your GP or physio about the right course of action.
Watch out for overtraining (and undertraining). Not too little, not too much, just the right amount! Being active is great but if we're not recovering enough between sessions we may have more injuries, illness and fatigue – both on the pitch and at school/work. Sometimes it's difficult to juggle all of our life commitments so if you're not sure where to start, have a chat to your health professional.
Encourage others to stay fit. There's no "i" in team! Encourage your team mates to warm-up well and recover well.
Enjoy the game. Mental health goes hand in hand with physical health. Ask kids why they want to play and the top answer is usually to have fun.
Stay well, move well and be football fit.
Michael Reynolds – APA Sports and Exercise Physiotherapist
St Ives Physiotherapy and Sports Therapy Centre are proud sponsors of NSFA and Northern Tigers FC.
All of the team at St Ives Physiotherapy are available for in-person appointments with enhanced health and safety procedures. Telehealth consultations are also available for those who wish to access expert advice and perform tailored exercise programs from the comfort of their own home.
For more information or to book an appointment visit their website www.stivesphysio.com.au, call 91441118 or find them on Facebook https://www.facebook.com/stivesphysio/
For further information or to make a booking, please visit their website at stivesphysio.com.au